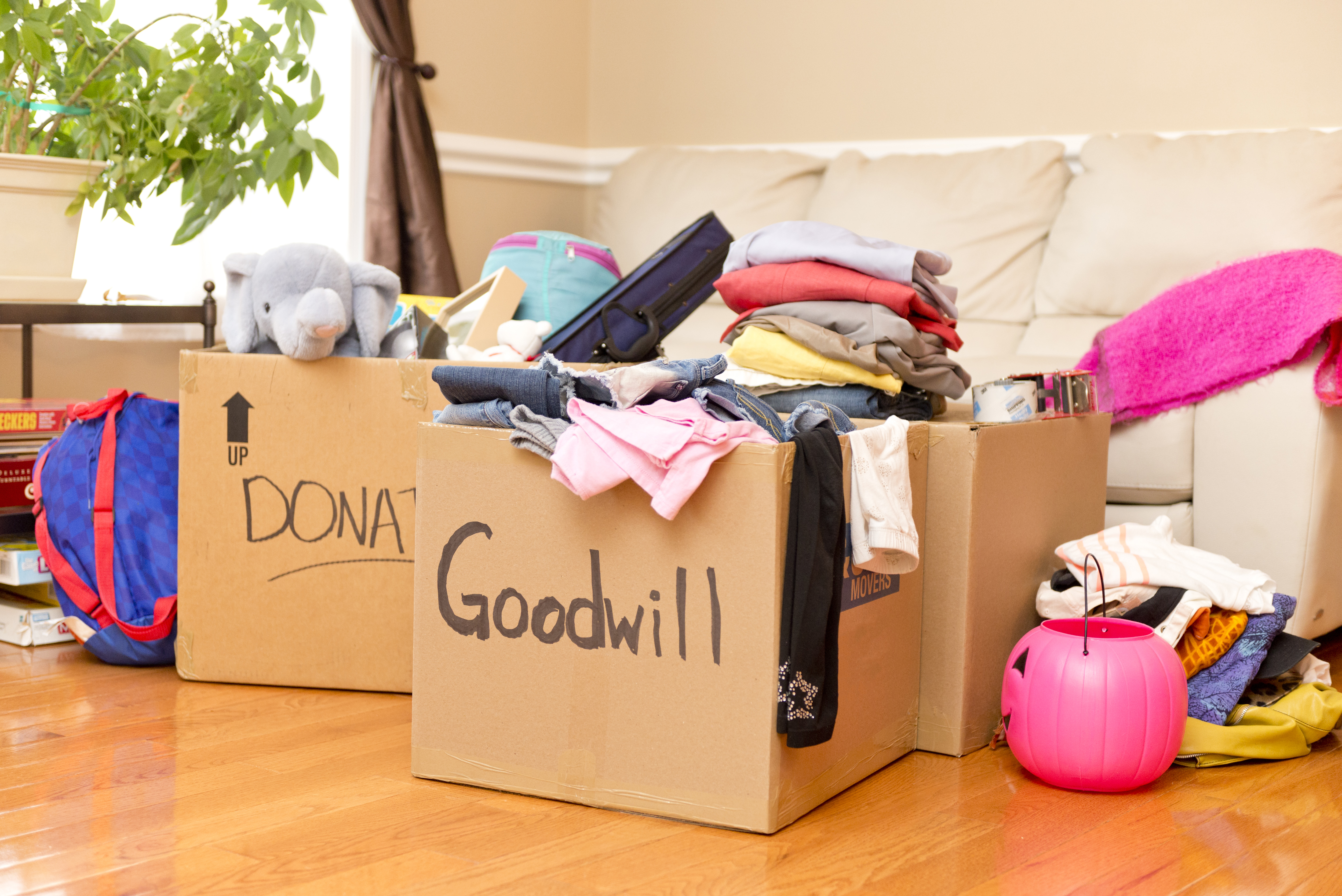 As the weather warms and flowers bloom, thoughts turn to exchanging the drabness and darkness of winter for the bright freshness of spring. Whether you plan to rejuvenate your home or refresh your wardrobe, include Goodwill in your spring plans!
You can help give Arkansans a fresh start through job training and career services, which is supported by donating to and shopping at Goodwill Industries of Arkansas. By donating to Goodwill during this spring cleaning season, you can extend the lifecycle of your goods, which helps the environment while creating employment programs in our community.
After you donate, why not also spend some time shopping at Goodwill, replenishing your wardrobe while helping even more? If you participate in Goodwill's annual spring cleaning event between now and April 2, you might win 1 of our 8 gift card giveaways! Snap a picture while donating and send it to marketing@GoodwillAR.org. Your photos will be posted on our Facebook page and the pictures with the most likes at the end of the event wins!
Here are 12 great ways to spring into action!
1. Head to your local Goodwill store and create a mix-and-match collection of glasses to use as a great centerpiece and guest giveaway at your next spring fling gathering.
2. Put spring in your step with the perfect spring soundtrack. At Goodwill, you'll find a selection of vinyl records from artists old and new. What's your pleasure?
3. Explore. Breathe in that fresh spring air and get outside again! Prepare for your spring camping trip with gear and equipment found at Goodwill.
4. Design a statement wall in your home and show off your individual style with Goodwill's selection of mirrors, frames, baskets, art, clocks, plates and other decorative items.
5. Get moving! Spring cleaning isn't just for your closet. Toss out unhealthy winter habits and shape up for spring with workout clothes and equipment from Goodwill.
6. Donate the business attire you no longer wear. You'll be helping your community and someone else can use it to rock their interview or first day at a new job.
7. Did you resolve to stop looking at your smartphone to find out the time every five minutes? Spring forward while being fashion forward with a new watch from Goodwill.
8. Play! It's the season for spring sports — think, soccer, softball, lacrosse, golf — and you can save on sports equipment. Be a game changer for someone in your community by shopping at Goodwill for your gear.
9. Power up and change your community. Donate your electronics for someone else to enjoy and be a sustainable shopper by picking up something for yourself!
10. Shop for spring style. Warmer weather means time to shed those layers! Update your wardrobe with bright colors and patterns by shopping at Goodwill.
11. Clean out the clutter and organize your space. Take your unwanted items to Goodwill and pick up some storage bins or creative storage items while you're there.
12. Get your gardening items and planting pots to create the perfect outdoor landscapes.
No matter how you celebrate the arrival of spring, by including Goodwill in your warm weather plans, you can make a significant and lasting impact in the community!