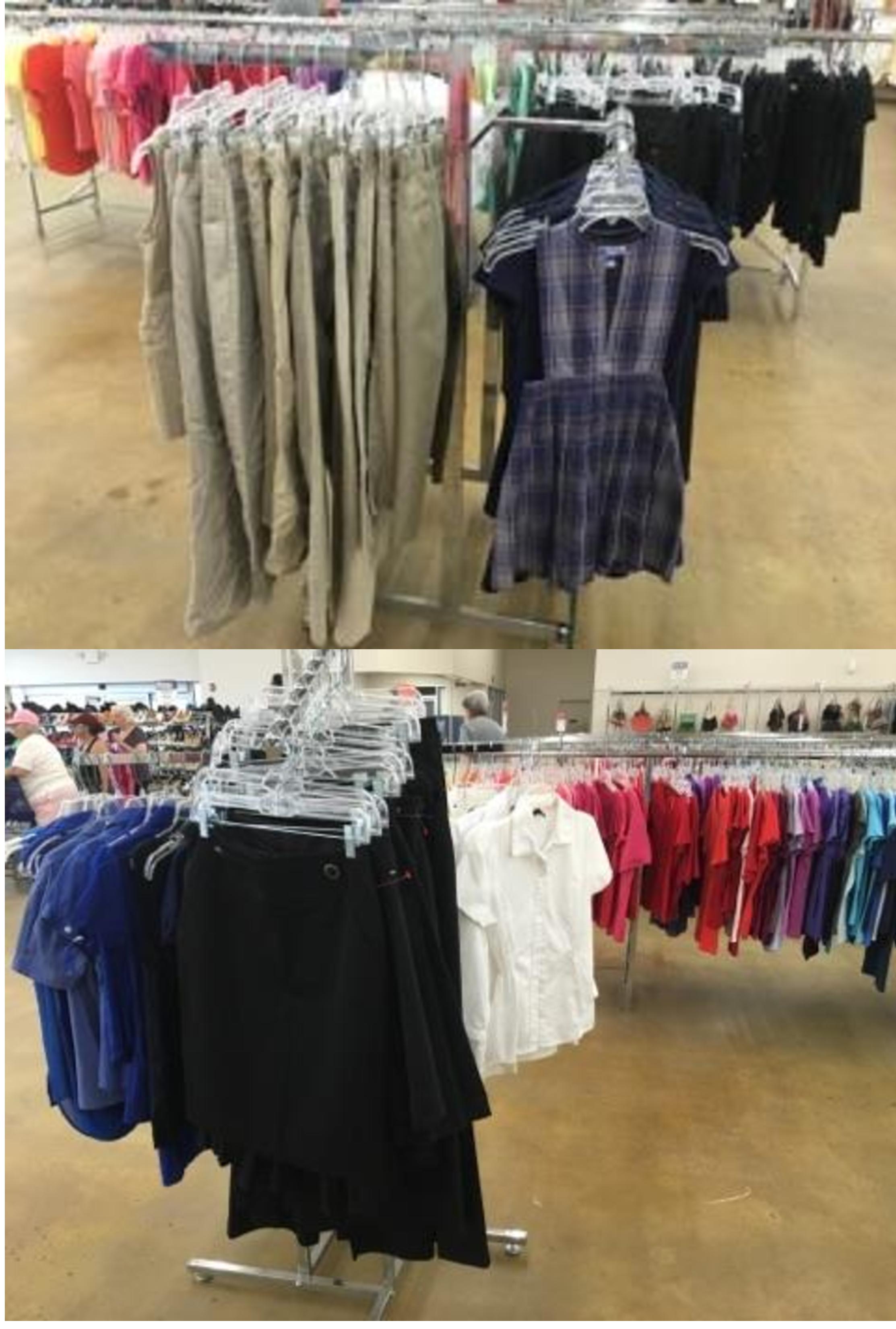 I haven't had to wear a school uniform since 4th grade, but I still remember the sickening feeling of being told by my parents that at my new school I had set clothes I was required to wear. As soon in life as I had the ability to communicate, I had been picking out my own clothes. At ten, the worst thing in the world was not being able to wear my purple-and-pink tights nor any article of clothing with sequins.
The whole point of a uniform is to create uniformity and make no one student stand out. Every uniform consists of a few basic pieces: navy skirt, white shirt, navy blazer, cardigan, plaid skirt, sweater, etc. But just because the basic look of a uniform is the same for all students doesn't mean you have to look exactly the same. If your dress code allows, you can add a few key accessories to jazz up your look.
In my fourth grade year I learned the hard way what could pass as part of the uniform, and I showcased my individual style without breaking the rules (I'm a teacher's pet at heart). You can pick up all the clothes you need to make up your uniform at any of the Goodwill stores in Arkansas, and add on your own stylistic elements as you please.
Some schools will allow you to sport a tie as a part of the uniform. If a specific tie is not provided, you can feel free to have fun with that accessory. Goodwill stores typically have a huge tie selection for you to hunt through to find one that suites your style.
For the colder months, scarves and hats can provide extra warmth and extra chicness. Most schools will not allow you to wear hats indoors, but scarves can add color or pattern to an otherwise dull look.
Most schools will allow you total freedom with your backpack choice. If you want a really unique look, check out our previous post for some Backpack DIYs. Because you're allowed to have whatever bag you please, choose one representative of your individuality.
Your shoe choice is another way to really stand out at school. You don't need to come prancing into school in some six-inch tall heels, but you can get creative in your comfortable shoe choices. Have fun with the laces on your sneakers or find some cute and colorful flats.
I have watched a whole lot of Gossip Girl in my time, and if I learned one thing from Blair Waldorf it's that headbands can bring a lot of color and character to an outfit. So look for some patterned or brightly-colored headbands that flow seamlessly into your uniformed outfit.
At Goodwill you can easily find belts to add to your look for only a few dollars. Search for belts with beautiful buckles or interesting designs that pair well with the rest of your outfit. This accessory has the dual purpose of adding interest to your outfit and cinching your waist.
Jewelry is a must to spice up your uniform if your school allows it. Many of the current trends center around jewelry, so you're in luck: chokers, layered necklaces, bandana scarves, and more! Check online at the Goodwill stores to get great deals on necklaces, bracelets, and earrings.
Uniforms do exist for a reason and should be respected, but a little bit of originality never hurt anyone. So pick up your uniform at Goodwill, and don't be afraid to be one of a kind.