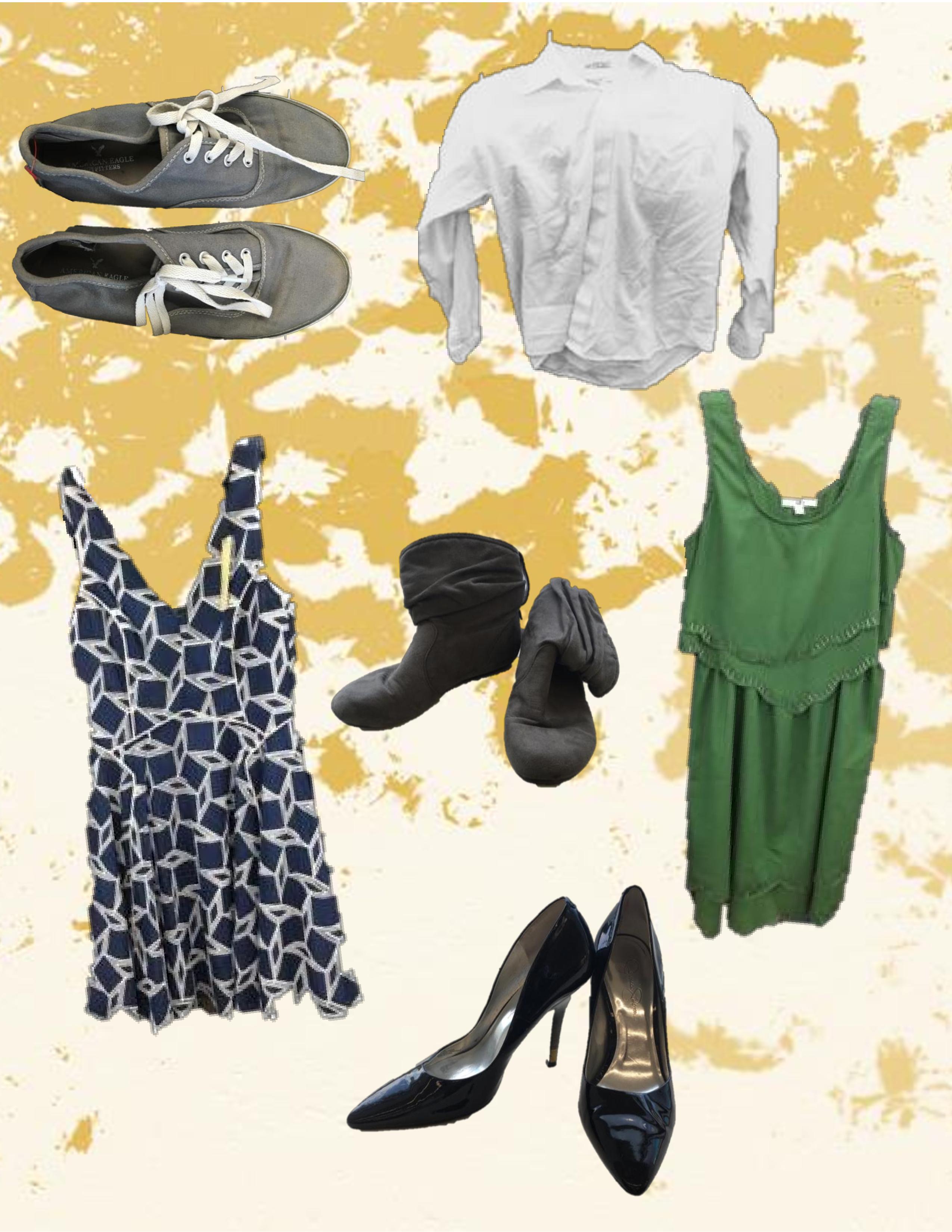 Have you ever gone shopping at a Goodwill (or any other store for that matter), fell in love with something you found then realized there was something very tiny wrong with it? Well you don't have to give up on love at first sight. We all know the best love stories require a little bit of work, so today I'm sharing with you guys twenty life hacks for your fashion pieces. Now you can shop at any Goodwill in Arkansas and just focus on finding the most beautiful clothes in the room.
1. Use a little bit of beeswax to waterproof canvas shoes.
2. Iron out kinks with a hair straightener. This tip works especially well for straightening out collars.
3. You can fix a stuck zipper by rubbing the teeth with graphite pencil tip.
4. Remove deodorant stains by rubbing the spot with a pair of jeans (make sure they're not the kind where pigment comes off easily) or use a dryer sheet.
5. Red wine stains come out easily with white wine on a cloth towel.
6. Remove yellow sweat stains from white clothing by spraying lemon juice then washing the item or using a mixture of baking soda, hydrogen peroxide and water.
7. Get dirt off suede by scrubbing the spot with the crust of a stale piece of bread or with a clean toothbrush.
8. Make patent shoes shiny again with Windex.
9. Get rid of smells from clothes by spritzing them with a mixture of vodka (1 part) and water (2 parts) in a spray bottle.
10. Get oil stains out of a purse by putting baby powder on the mark and letting the purse sit overnight.
11. Stretch out shoes by putting them on with socks and blasting your feet with a hair-dryer on high for a few seconds.
12. Get scratches off of your leather by applying moisturizer on a Q-tip to marks in the fabric.
13. Get rid of stains on clothes such as grease, wine, and lipstick with 409 cleaner.
14. Instead of dry cleaning, save money by washing silk with lukewarm water and baby shampoo in the sink for only a few minutes at a time.
15. Get foundation or powder or other makeup out of your clothes with a baby wipe.
16. Vaseline is queen: get out stains, help move your zipper along, and polish leather shoes with just a little bit of Vaseline on a Q-tip.
17. Get rid of water stains on leather with a mixture of cold water and vinegar.
18. Prevent jeans from fading by adding ½ cup distilled vinegar to your last wash cycle.
19. Get rid of stinky feet smell from your shoes with some baking soda.
20. Keep your buttons from falling off by painting a coat or two of clear nail polish on the threads of any loose buttons.
These are just a few of the many ways to make your Goodwill finds even better. Be sure to tag us on social media with your best spruced up finds with the hashtag #GoodwillHacks. And tell us your secrets to getting the most out of your looks for less.