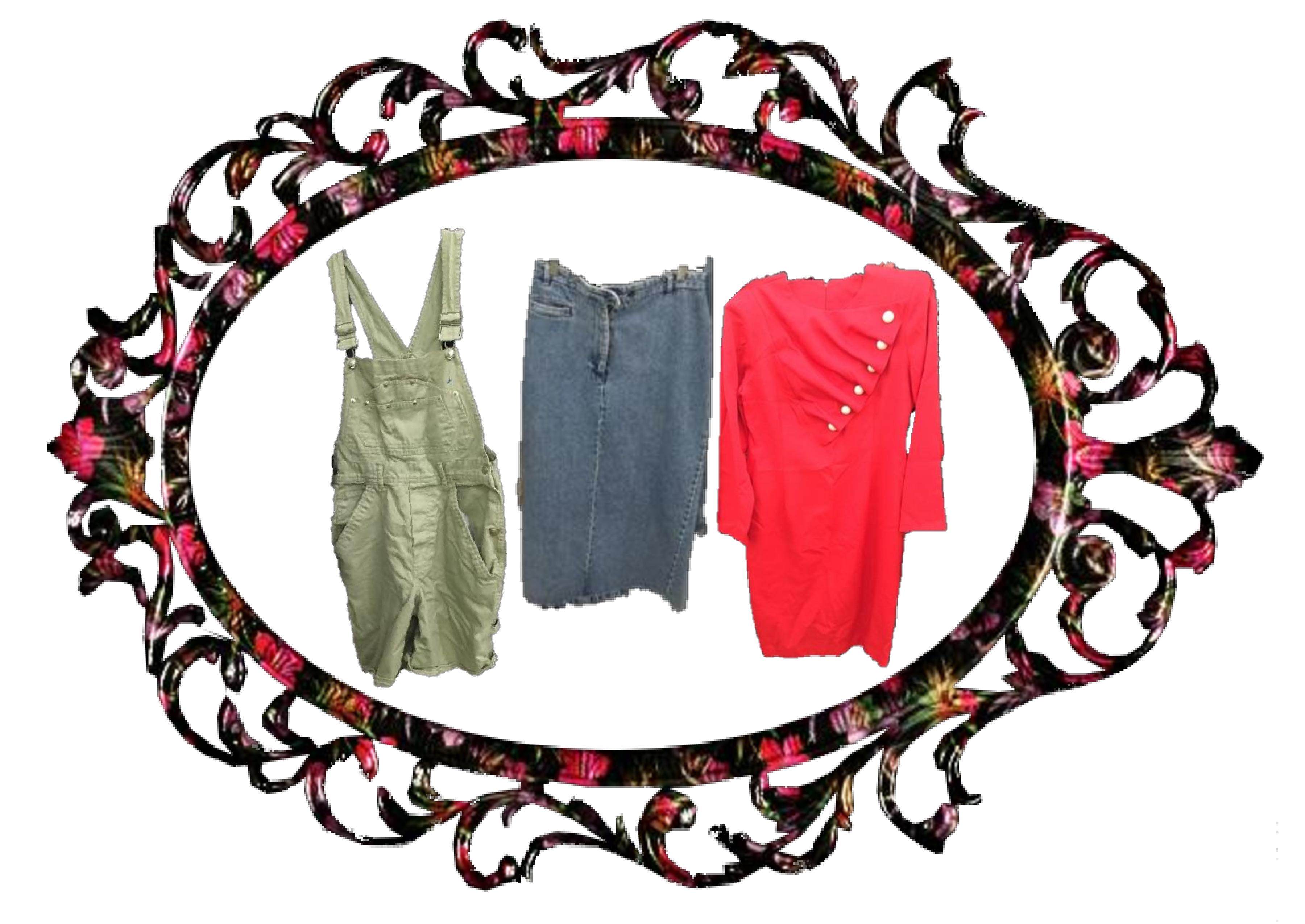 How can something that was first worn fifty years ago be new? The secret is in the styling. Goodwill stores in Arkansas always have a mix of old and new clothes, so the trick is to find a way to make vintage pieces flow seamlessly into a contemporary wardrobe.
START WITH JACKETS. If you're just getting used to buying vintage clothes, I really recommend dipping your toes in the water with some jackets. Coats, blazers, and denim jackets all can be found at Goodwill for under $10. Check the tags (and the shoulder pads) on some of the jackets to determine which are truly vintage. You'll be surprised at how much these items will become staples in your wardrobe to throw over any outfit.
FOCUS ON THE CLASSICS. Some of the best vintage styles to look for are some classic-looking pieces. Keep your eyes peeled for classic silhouettes and lace. Vintage versions of these styles will be high-quality, look-lasting, and well-fitting. We all know A-line skirts flatter everybody because decades and decades of women have looked like a perfect hourglass in these waist-hugging bottoms.
UPCYCLE VINTAGE FINDS. For the vintage finds that just look a little too outdated, set aside some time in your weekend for some upcycling. Take a vintage dress and a sewing machine, and feel free to get as creative as you please. Replace some buttons, add a belt, and you've got a whole new look that is one of a kind. And you hardly spent any money for your unique piece.
TRENDY ACCESSORIES. Your accessories can completely reinvent an outfit, so try pairing your vintage pieces with some more modern jewelry or other accessories. Alternatively, some trends such as 90's choker necklaces come back into style again and can add another vintage-y detail to an outfit.
CALL YOUR TAILOR. Don't be afraid to call your tailor up after a day of Goodwill shopping. Sizes, styles, shape differ over time, and you might end up with some pieces you love but that just don't fit perfectly. And because you got such a great deal at Goodwill, you can afford to take a waistline in or hem a pant leg.
MODERN HAIR & MAKEUP. When you're wearing a statement vintage piece, try juxtaposing your outfit with some modern hair and makeup. You'd be surprised how well a smokey eye and beachy waves pairs with a 50's-style round skirt.
MIX TIME PERIODS. Two vintage pieces can actually look modern together when they each come from a different time period. A 90's crop top pairs well with a 70's flare pant. Similarly, and 80's sweater can look chic tucked into a 60's skirt. You just have to stay conscious of fabric and style so your outfit doesn't look like two Halloween costumes forced together.
STYLE WITH NEWER PIECES. My absolute favorite way to wear my vintage Goodwill pieces is actually alongside my modern clothing. A great way to slowly incorporate vintage finds into a modern wardrobe is to only throw in a few items here and there.
Have fun vintage-shopping and styling, and don't be afraid to try a new decade. Before you know it, your closet will be a perfect meshing of old and new.