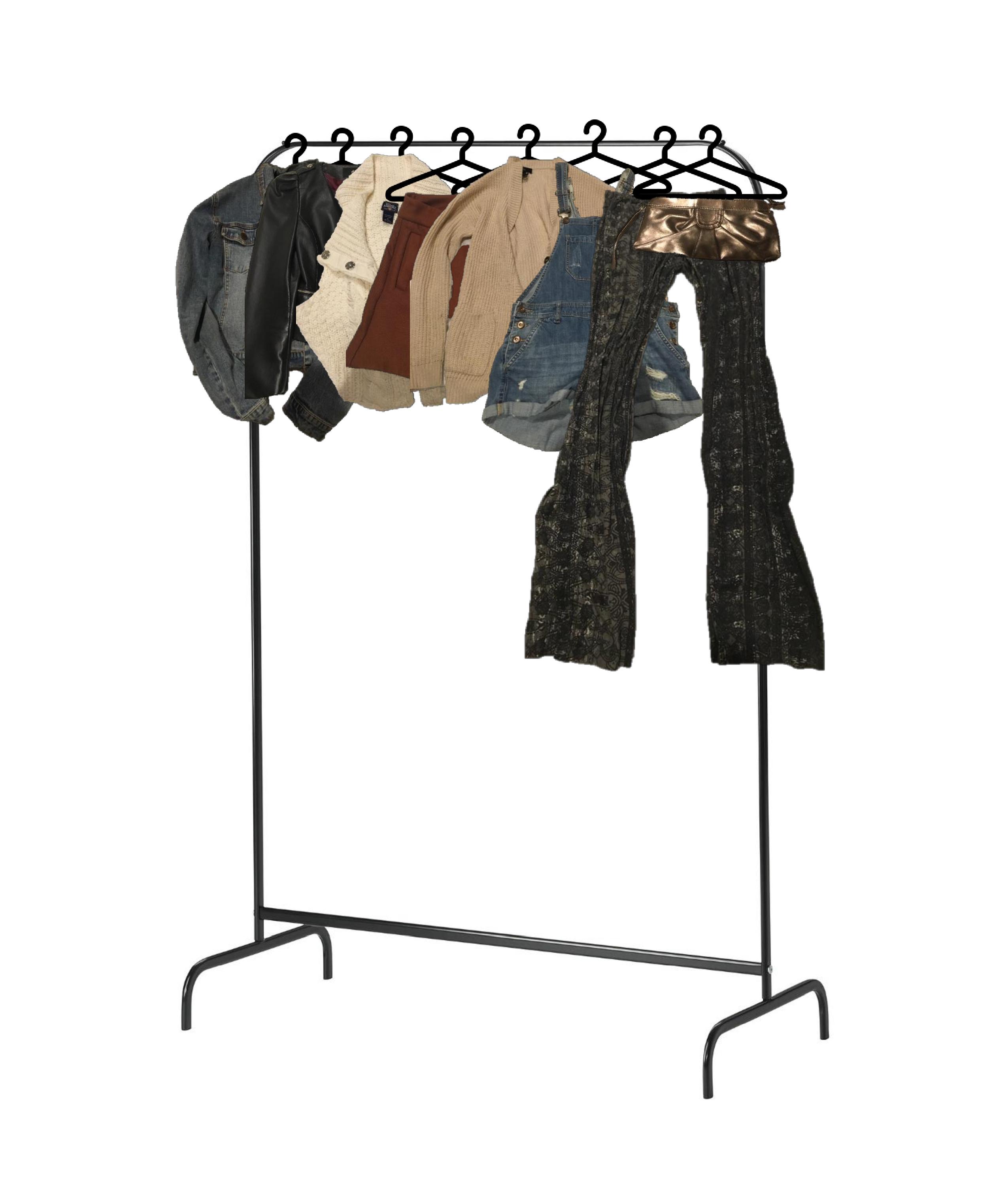 I first started thrifting in high school when I had a job working at a higher-end thrift store. We sold a lot of trendy pieces, and I watched as my entire wardrobe shifted to being clothes that were previously owned by another. I would bring my old clothes in and buy thrifted goods after work. I later started shopping at Goodwill because of its cause: I could feed my shopaholic addiction and feel good about what I was doing. But this isn't the story of my addiction to high-waisted jean shorts and Keds in every color. Today I've narrowed my list down to five essential categories of clothes to hunt for when you're thrifting.
So your whole closet may not be filled with killer Goodwill finds, but what should you really be looking for when you decide to shop at one of the Goodwill locations in Arkansas? Goodwill stores are notoriously each unique, but there are a few pieces that can be found in every store. Although these pieces can be found at almost any department store, no place sells these items at a better price for a better quality of material. So if you aren't already in a lifetime love affair with one of these types of clothing items, get ready to thrift your way to a piece you'll wear again and again.
1. STAPLE JACKET. Whether your staple jacket is a leather jacket, jean jacket, or a basic cardigan, you can find it at Goodwill. You'll be able to see what's real leather and will last, and you'll be able to pick up a genuine leather jacket for under $10. Jean jackets are all basically the same, so why not pick one up for less? Similarly, basic cardigans come in all different shapes and sizes but ultimately you can throw any cardigan over a dress for a classy look.
2. TRENDY ITEMS. Trends are not meant to last, so the clothing you buy that is trendy need not be built to last. You may not be able to find all the trends at your local Goodwill, but you can look out for trends that have been recycled. For example, clothes reminiscent of the 70s and 90s are very popular now, and at your Goodwill you may find clothes actually worn in those decades. You'll be able to find higher quality items than all of the stores that sell trendy threads cheap.
3. COATS and WOOL. So summer may not be the perfect time for warm, snuggly pieces, but coats are some of the best thrifted pieces out there. Well-made coats and wool are typically very expensive, but the material tends to last for many cold falls and winters. And at Goodwill you can pick up these pieces any time of year and save lots of money.
4. DESIGNER LABELS. I'm not a girl that's super into designers, but if you're a label-lady you shouldn't waste your time or money paying full price for designer duds. Your local Arkansas Goodwill may even have a special rack for these kinds of brands. It's hard to leave any Goodwill store without stumbling upon some designer names on the label, but instead of spending hundreds you'll spend around $10.
5. PURSES. We have too many, we buy more and more, and sometimes we end up giving away perfectly good ones to Goodwill. If you like to switch up your daily bag regularly, check out Goodwill's selection.
So none of these are really "essential," but if you're going to buy them, please don't pay for them in full. You may be worried about finding some of these items to be previously owned, but I promise—any wear on these wearables will simply reveal the durability of these staples. Good luck, and be sure to tag us on social media with any items you absolutely refuse to pay the full department store price for.