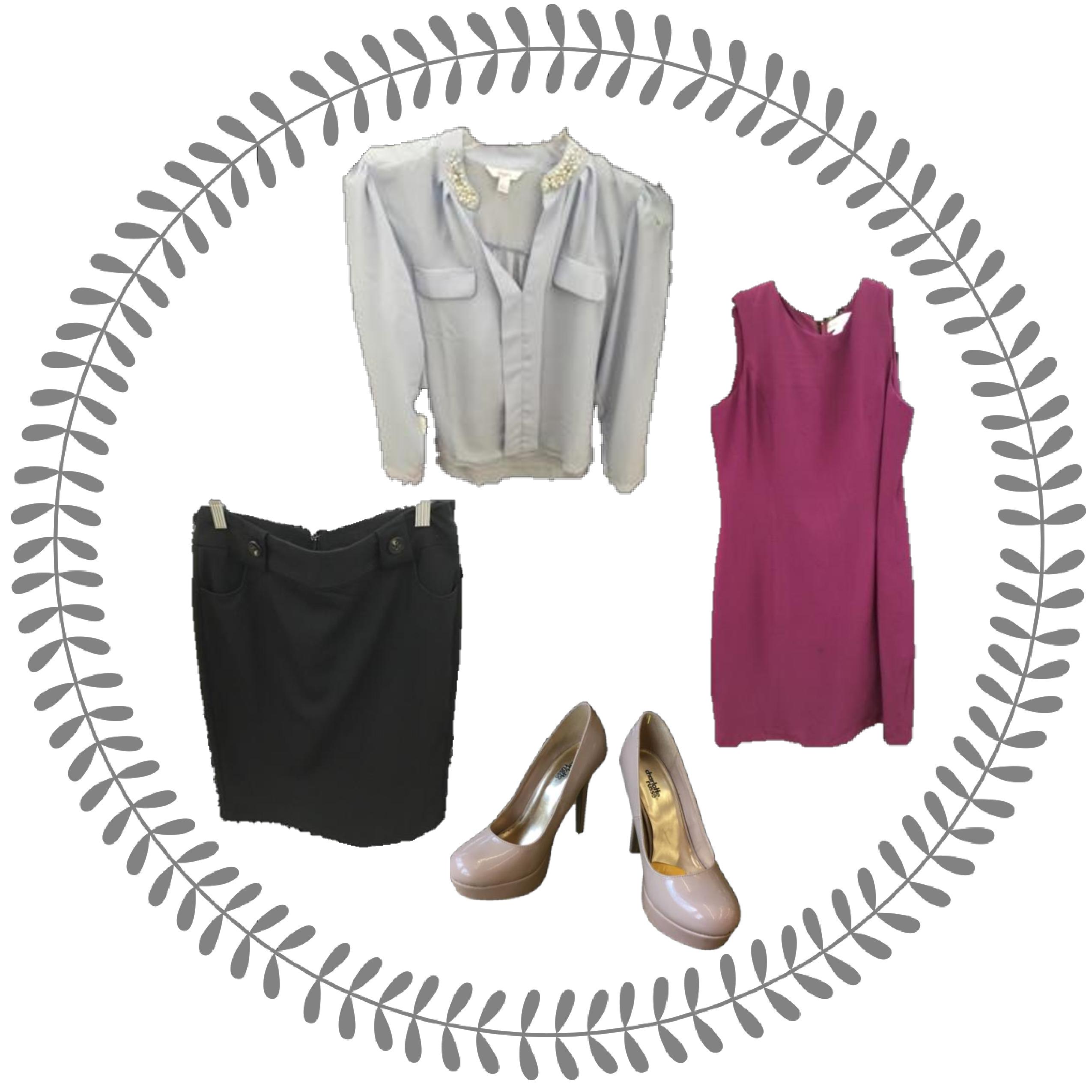 Every day I wear three outfits: one for work, one for working out, and one for working it (which usually just consists of a tank and shorts for walking my dog). I love fashion, but having all these outfits often means doing a lot of laundry and more importantly, spending a lot of money. Luckily, by shopping at one of the many Goodwills in Arkansas, I know I can find all of the items I need to put together the perfect work-appropriate outfit.
When dressing for work, often I struggle with maintaining my personal style while dressing work-appropriate. But from years of working at internships at places like fashion magazines, I have had to learn the art of dressing up my work attire. If you want to stand out in your job (especially if there are other interns or people doing similar work to your own), you have to make the biggest statement with the work you do. But there is nothing wrong with standing out a little with a statement necklace.
Goodwill is a great place to start for your basics. You only need 8 items to complete your working wardrobe, but these items mix and max to form 10 outfits that act as the perfect base for accessorizing and jazzing up your look. Go to your Goodwill and find two button-ups and one blouse, one work-appropriate dress (pay attention to length, neckline, and fabric), two skirts (midi-length pencil skirts or circle skirts), one pair of slacks or dress pants, and a pair of neutral heels (nude heels can be worn with anything and everything). For this eight-piece wardrobe, you would be pairing your heels with every outfit so make sure they're comfortable or have a backup pair of flats.
HERE ARE YOUR PAIRINGS:
1. Shirt 1, Skirt 1
2. Shirt 1, Skirt 2
3. Shirt 1, Pants
4. Shirt 2, Skirt 1
5. Shirt 2, Skirt 2
6. Skirt 2, Pants
7. Blouse, Skirt 1
8. Blouse, Skirt 2
9. Blouse, Pants
10. Dress
Beyond these essential pieces, you can expand your work wardrobe to whatever you want it to be. I have a ridiculous jewelry collection thanks to years of accessorizing, so I try to throw in extra color whenever I can. Goodwill also has a number of bags and briefcases that are work-appropriate, and these can similarly serve to tie your outfit together. And don't forget belts—make a statement with a colorful waist belt to cinch and define your waist and bring in your personal style.
Styled in sweats or in a suit, it won't matter how much work you put into what you're wearing if you're not wearing a good attitude. As cheesy as that sounds, it's so essential that you love your job and are willing to work hard to be successful. So once you have your perfect Goodwill professional wardrobe (and you didn't spend your whole paycheck!), you can walk into your workplace ready to work and ready to work it.