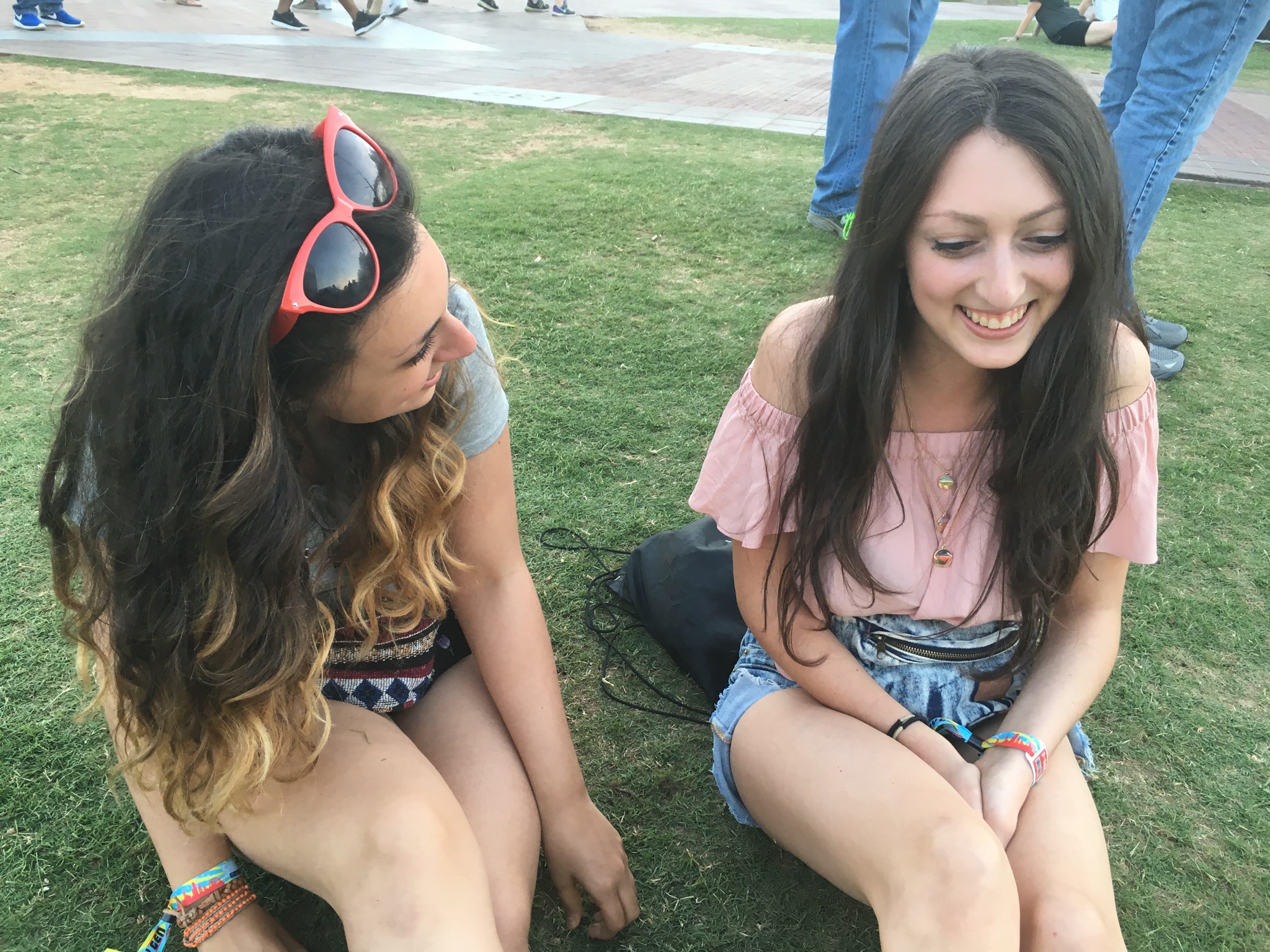 Summer doesn't just mean pool time and cranked up AC anymore. In the past few years, the event that previously was exclusive to eccentric music lovers has become a trend everyone is hopping on. Music festivals have become their own culture, style, and social media trend. You've probably seen someone posting a picture of themselves dancing in a crowd or donning outfits with more accessories than actual fabric clothing. While music festivals used to be all about the music, these summer soirees have transformed from a part of the hippie lifestyle to an integral part of a twenty-something's summer.
Arkansas is the perfect area to live in to travel to other festivals. All you have to do is pack up your car, drive a few hours, and you're close to tons of festivals from Bonnaroo to Lollapalooza to Shaky Knees to ACL. I've been to camping festivals and city festivals, and while the fashion does differ slightly from festival to festival, ultimately you can pretty much find everything you need at your local Goodwill.
Festival fashion is characteristically trendy, so instead of paying full price on something you'll only wear one sweaty day, pick up some key pieces for less at Goodwill. Before your thrifting trip, check Pinterest for fashion ideas for the specific festival you're attending. For example Bonnaroo fashion tends to be more hipster, while Lollapalooza has a more whimsical style. Look for specific color palettes that match the style of the festival (Shaky Knees was very pastel!), and get to shopping!
One of my festival items that can be found at Goodwill is a pair of overalls. They're not just for painting—when styled with a crop top, overalls make for a great music festival look. But guys, as cute as this look is, it is not fun to have to take off to use the porta-potty. So avoid overalls and rompers alike that take ample effort to remove. But while overalls may be on the expensive side if you buy them new, I've seen some at Goodwill for only $5.
Another helpful tip is to bring a fanny pack. I am thrilled that these gems are now back in style. And as much as your significant other will probably think it's atrocious, you will be able to be hands-free the whole festival. I stored my phone, some cash, and some hand sanitizer in the pack, and that's genuinely all you need. For festivals that are further south, you may want to add a tiny fan that sprays water. You may have to hunt a little to find the perfect fanny pack at Goodwill, but because this is a trend that is returning to stores, you may even find a vintage pack for a few dollars.
A summer staple in general, crop tops are especially trendy at music festivals. A more recent take on the trend is matching the crop top to a bottom to form a set. Sets are a great way to combine the other classic trend of high-waisted shorts/skirts. For an easy DIY, cut and re-hem a dress from Goodwill to make a coordinated look.
A trend that started with Tumblr and has snaked its way to the festival culture is bandanas. This trend was common at festivals like Coachella where the bandanas would protect patrons from flying dust. However, now it's become customary to style the bandanas as scarves or headbands at festivals throughout the world. I love this trend because bandanas at Goodwill are only a few dollars and can transform a plain outfit.
In the hot summer weather, you don't want to bring a heavy jacket all day just to be prepared to wear at night. Especially at festivals you plan staying at from sun-up to sun-down, it's still important to have something to keep you warm when temperatures drop. Flannels are a great option to tie around your waist (I know you guys are tired of hearing me suggest this, but clearly I have an addiction.), and kimonos are perfect as a light, sheer option to throw over a tank top. Goodwill sells flannels and kimonos both for around $4.
For a simpler, effortless look, pick out a flowy dress that keeps you comfortable all day. For longer festivals, I always end up wearing shorts the first few days then transitions to comfy dresses for the rest of the festival. If you're not 5'2" like me, you can get away with wearing long maxi and midi dresses that will allow you to sit in the grass and listen to music without worrying about a peep show (But if you do opt for a dress on the shorter side, throw on some workout shorts underneath just in case!). I found the perfect soft floral maxi dress at the Goodwill in Bryant the other day for $5.
I'm going to be honest with you all: your clothes are likely going to get ruined or at least a little dirty at most festivals, so just stick to bringing inexpensive ones. I love shopping Goodwill for festivals because you can often find unique items that make your style stand out, and you don't have to break the bank (especially after paying for the festival itself!).
So grab some cheap sunglasses ($1-2 at Goodwill), flash tattoos, sunscreen, TONS of jewelry, and some old sneakers and get ready to dance! Music festivals are all about living in the moment and pushing outside your comfort zone, so be creative and adventurous with your wardrobe. Be sure to tag us on social media with the hashtag #GoodwillFestival to show off the looks you find!