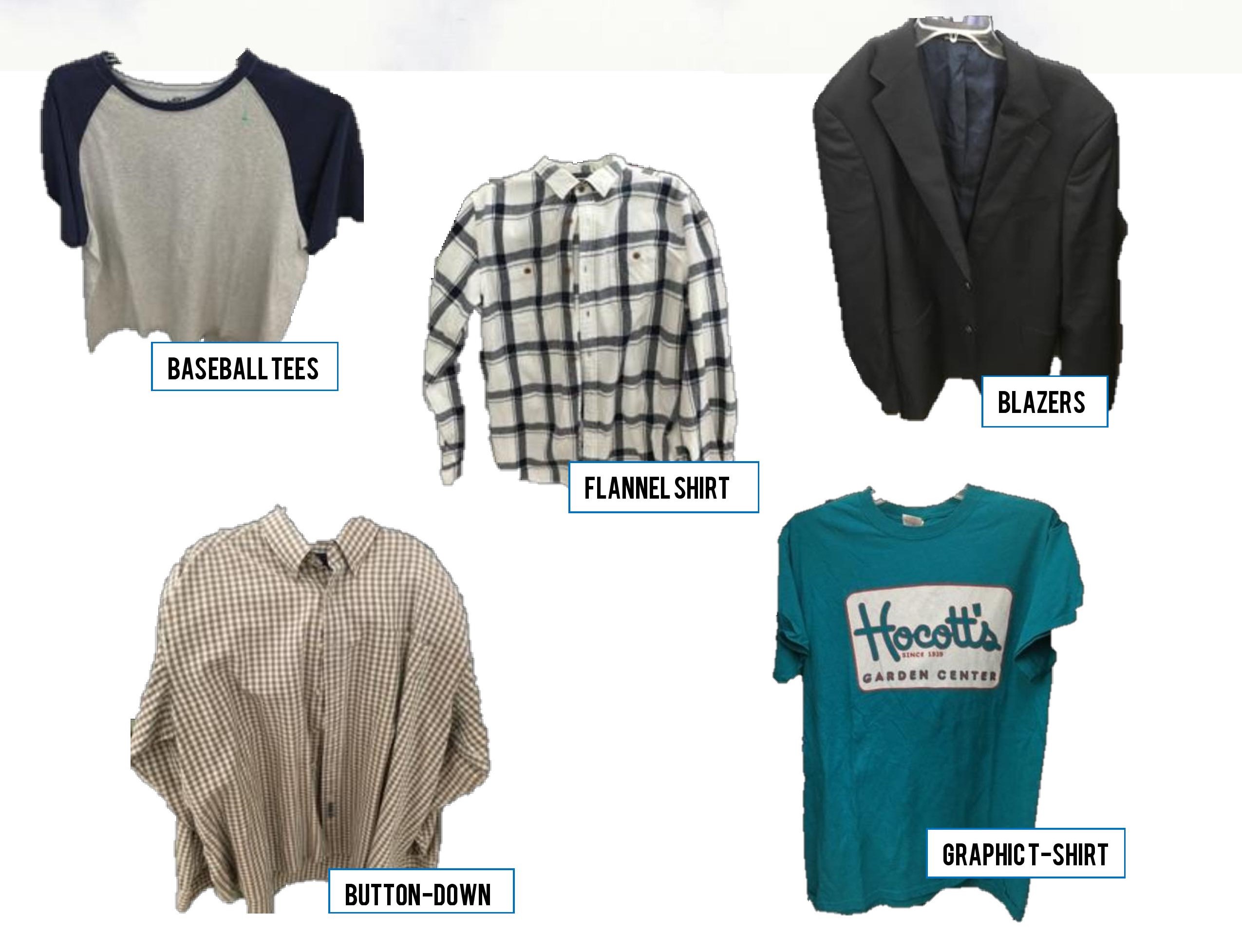 For all of you ladies reading Goodwill Glitz, this post is for you. Please don't hate me for revealing our secret, but I am sure at some point we have all stolen some comfy item out of our boyfriend or dad's closet. I know my favorite sweatshirt to throw on was previously my dad's, and I am constantly asking my boyfriend to borrow a t-shirt just to be comfy after a date night out. But why do we steal these oversized items from the men in our lives? Because for whatever reason, manufacturers opt to make men's clothes better lined and softer than women's clothes (maybe because people like me are willing to put up with the uncomfortability for the sake of fashion).
Therefore, women's thievery of those big, butter-smooth tees is simply our revenge. The best revenge, however, is to shop outside of our exact sizes in our women's section, and move on into the men's section. In this post, I'm going to share with you some of my favorite items to buy outside of my little section. Get ready to jump in your car, head to your local Goodwill in Arkansas and take over the men's section.
As I mentioned earlier, men's t-shirts and larger sizes in women's t-shirts are great buys for comfort. Additionally, band tees are now very trendy when paired with high-waisted items. A tighter high-waisted piece maintains your figure, and when juxtaposed with a baggy tee, the look is chic and effortless. Try out a fitted cotton midi-skirt with a t-shirt (of a band you actually listen to please!) and some of your old converse or sneakers, and you've got a full outfit for under $10.
In the work environment, you can also throw in a menswear piece for a simple but trendy look. Pick out a button-down or blazer, roll up the sleeves, and tuck where needed. When these pieces are paired with the rest of your feminine work attire, they'll look like they fit right in.
Like it or not, the boyfriend jeans trend is here to stay. But instead of spending $70 on jeans that don't really fit you, spend under $5 at Goodwill for actually boy jeans plus a belt to hold them up. Still try to opt for a male size that fits you as well as possible (just look up a male to female sizing chart while you're in the Goodwill store).
As I mentioned in my first post (on Glamping with Goodwill), I love to grab a flannel and tie it around my waist all year long. For extra snuggly comfort, pick up a men's flannel (they make them extra warm!) and tie it or wear it as a jacket. Pair with a casual dress for a good contrast.
If you don't have super tiny feet, you can even get your shoes in the men's section. Sneakers are often unisex (for example my converse are Women's 8/ Men's 6). So pay attention to labels, try before you buy, and you have double the options to pick through at the Goodwill you visit.
Finally, the classic item we steal from our significant others: the oversized jacket. Oversized jean jackets have become trendy among Tumblr and Pinterest users alike, especially when paired with a more fitted piece beneath. Turn a plain jean jacket into a DIY project by rolling up the sleeves and decorating the jacket's exterior to suit your personal style.
Beyond these options, the number one tip I can give you for shopping outside your section, is to think outside the box. Be creative, get inspired, and stop looking at the tags. Sizes and gender don't matter—fit matters, so find the fit and style that works seamlessly into your wardrobe.