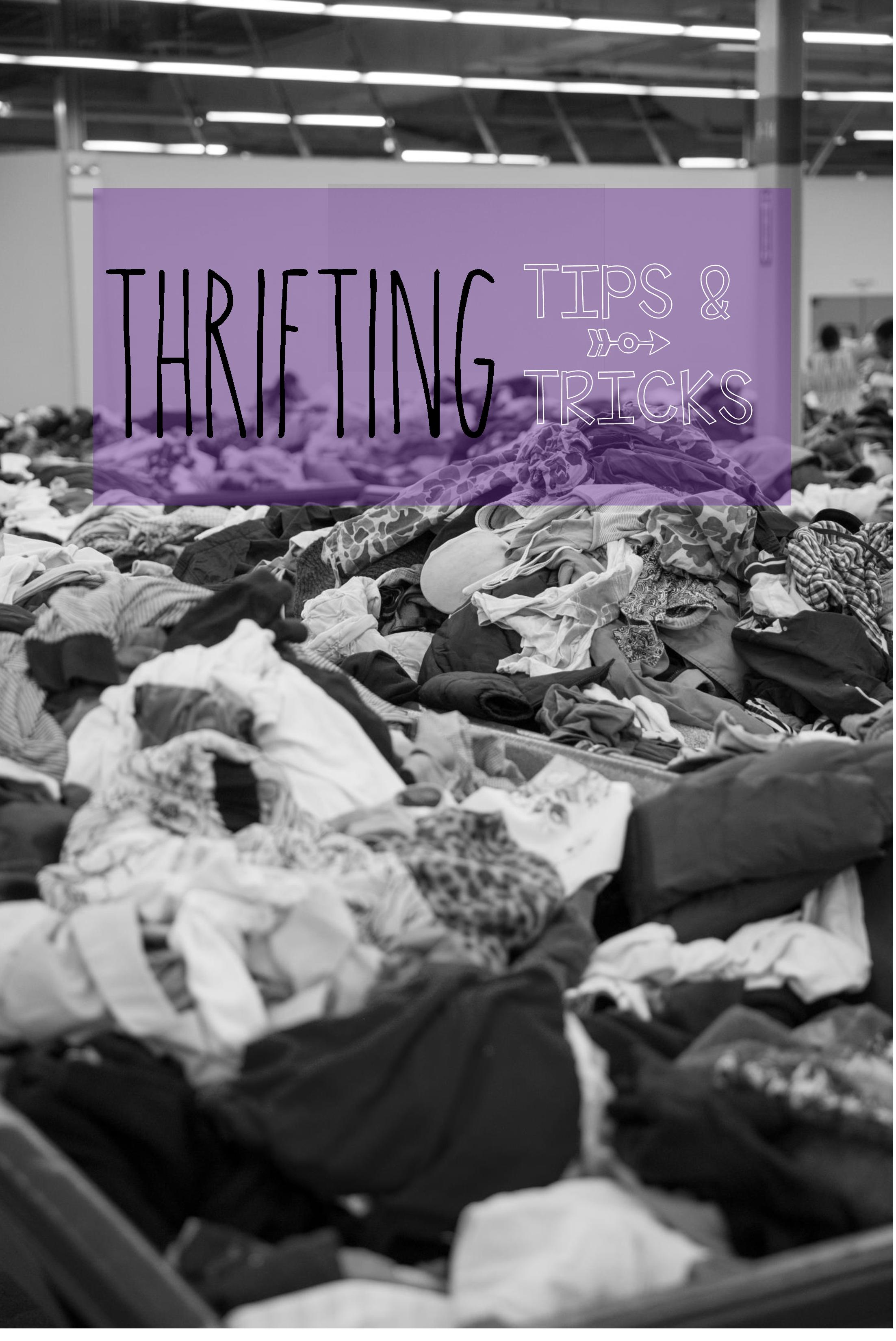 Happy Fashion Friday! With the weather here in Arkansas reaching the high 90's, it looks like this weekend is going to be perfect for some indoor thrifting. If you're new to thrift shopping, don't fret—I've got 15 tips that will have you looking like a thrifting expert by Sunday.
BEFORE your thrifting trip there are a few things you need to know. I mean, you wouldn't prepare for a marathon without training for it. To be the best shopper you can be, you have to have your mind empty of distractions and your truck full of reusable bags.
• FIND your GOODWILL. There are over 30 Goodwill stores in Arkansas, each with a different style. Look for a location that is near to you that carries the kinds of things you're looking for.
• HAVE A GAME PLAN. Go in knowing what you want and what you want to spend on it. With a set price range and goal to meet, you'll stay more focused while shopping.
• DRESS FOR THRIFT SUCCESS. Like a superhero of the thrifting world, you need a go-to uniform to wear on your odyssey to the land of the inexpensive. Keep your look simple and easy to change in and out of. For the summer, I recommend comfy shorts, a tank, and flats that easily slip off.
DURING thrift shopping is when the magic happens. You've prepared well for your trip, but you won't really find what you're looking for unless you understand how to play the thrifting game.
• GO EARLY, GO OFTEN. New stuff is constantly being brought in, so if you want the best merchandise you can't just stick to one Goodwill trip. Come back in a few weeks (or a few days) so you can get the best things right as they hit the floor.
• WATCH THE TAGS. Goodwill has a new color of the week each week. Pay attention to the events calendar to know when you can save 50% on items with tags in that week's color (this week is green, next week is red!). Prices are reduced every Sunday, so check stores and the website to find the best deals.
• VINTAGE IS DIFFERENT. Some of the most well-made, unique items you can find at Goodwill are vintage. But when shopping vintage, be sure to pay attention to fabric and sizes. Make sure the material is something you'd feel comfortable actually wearing for a long period of time and that the size actually fits you (vintage styles from the 50's and 60's run small by 4-6 sizes).
• SHOP OUTSIDE YOUR SECTION. I'm planning on doing a full post on this topic later, but an important tip to remember is to not be too set in staying in your exact section. Don't be afraid to venture a few sizes up or to men's clothing if you're used to wearing women's.
• USE YOUR PHONE. If you have a smartphone, don't hesitate to pull it out during your shopping experience. You can compare prices, and see the incredible deals you're getting!
• JUST TRY IT ON. Just like regular shopping, don't waste your money buying something you haven't tried on. Like Fleur suggest in Spanglish, you should "just try it on" to see the fit and feel of the clothing (am I the only one that feels like it's an underrated movie?!).
• SHOP OFF-SEASON. Summer is the perfect time to get your Christmas essentials! Trust me, I'm a Jewish girl that happens to adore Christmas. Year-round Goodwill has some great deals on holiday knick-knacks that you should pick up in preparation for festivities to come.
• TAKE YOUR TIME. Don't set any limits on your time to shop because you'll never find the gems. If you set aside a few hours to shop, you won't make snap decisions and end up with pieces that may not be the best deals in the store.
• ASK FOR HELP. If a price is unclear or if you need help finding what you're looking for, don't hesitate to ask one of the Goodwill employees. Or if you want to buy a larger item, you can always use my strategy and just make weak grunts in an attempt to lift the item until someone comes over to help you (P.S. they're really nice and always come over quickly!).
AFTER you shop, the fun doesn't have to end. Because you didn't spend every last cent on pricey clothes, you have money to get creative and make your new purchases even more unique.
• PICK PERFECTLY IMPERFECT. Don't be afraid to pick the imperfect pieces because after you shop you can always make these choices perfect. Some things are easy sews and in perfect condition otherwise, so give that shirt with a loose button a chance. Clothes that are harder to sew are sometimes worth getting altered because you paid so little for the item itself.
• HAVE AN EYE FOR DIYS. The more you thrift, the easier this tip will come. But try to figure out what can be repurposed and refurbished into a treasure. I'm not sure if you've ever watched HGTV's Trash to Treasure, but after watching about a million episodes of that show with my mom I feel like I'm an expert.
• BLOGS ARE YOUR BEST FRIEND. Blogs like this one can give you outfit and DIY inspiration. Come back for future Fashion Fridays, and we'll give you plenty of ideas to help you make the most of your new Goodwill purchases!